Only Up Game Online

Share Only Up Game Online
About Only Up Game Online
Only Up!, The premise is straightforward yet deceptively challenging: you assume the role of Jackie, an indomitable boy yearning to escape his humble beginnings. His quest? Ascend to the heavens above, navigating obstacles like a colossal magical beanstalk. Expect a delightful blend of fairy-tale elements, role-playing, challenges, and strategic maneuvers that will plunge you into an unforgettable adventure.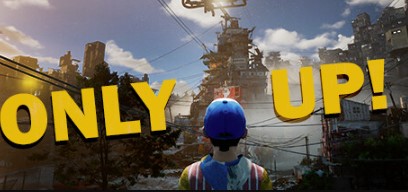 How to play Only Up
As of the latest update in June 2023, "Only Up!" offers optimized controls for both keyboard and mouse users.
Controller Instructions:
Move: W A S D
Turn around: Mouse.
Jump: Space
Run: Shift
Teleport: BILLION
Setting: ESC
In Conclusion
In short, "Only Up!" stands as the quintessential platformer of 2023, combining breathtaking graphics, a unique gameplay experience, and an insatiable desire to triumph. The rare insights shared in this article can be your stepping stones to reach new heights in the game. It's a test of patience and skill, and the question remains: How far can you climb?
Discuss Only Up Game Online