Suika Game Online

About Suika Game Online
Suika Game or Watermelon game: You drop the fruits into the box. If they are the same, they will merge into a larger fruit when they touch each other…
About Suika Game
Suika Game, also known as the Watermelon Game. This digital adventure is like a captivating story created by talented folks at Aladdin X. It's a Japanese puzzle video game that blends falling and merging puzzle games to create an addictive experience.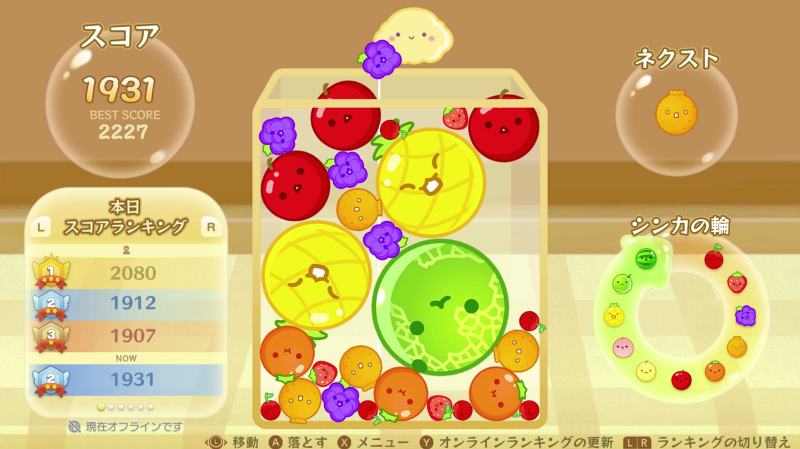 How to play the Suika Game?
Rules
Suika Game's gameplay is simple yet completely addictive. In this game, you have to carefully drop and stack various fruits into a box, one by one. The fun part is how these fruits move - they roll and sway with each addition, creating a delightful dance.
Gameplay
When two identical fruits meet, they magically merge into a bigger fruit right where they touch. This sets off a chain reaction of merging, like a fruit symphony. The biggest fruit of them all is the Watermelon. It not only gives you the most points but also takes up a good chunk of the box.
There's no rush in this game; no ticking clock. But you do need a bit of strategy to score high. If the fruits spill out of the box, your game is over. So, it's all about smart stacking.
A Global Hit
Suika Game isn't just popular in Japan; it's loved by players all over the world. People from other countries even made Japanese Nintendo accounts to play it. It's a sensation on platforms like YouTube and TikTok, just like Among Us was. Its simple yet challenging gameplay and unique physics make it a thrilling game to watch.
Discuss Suika Game Online